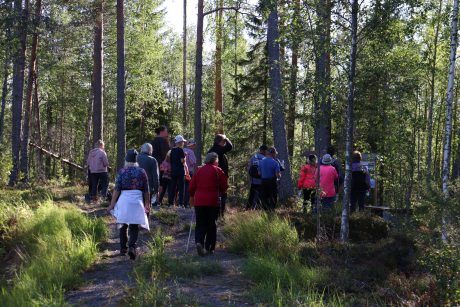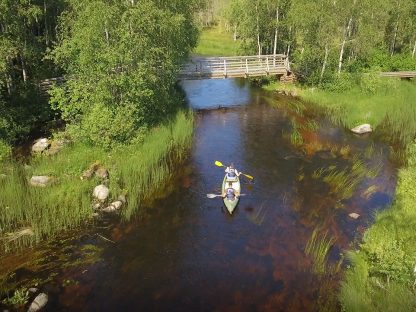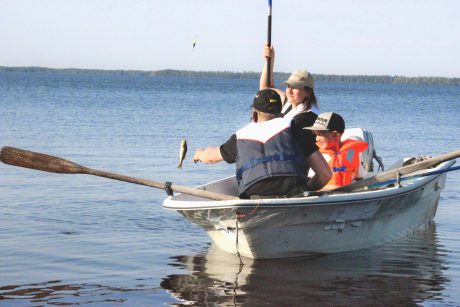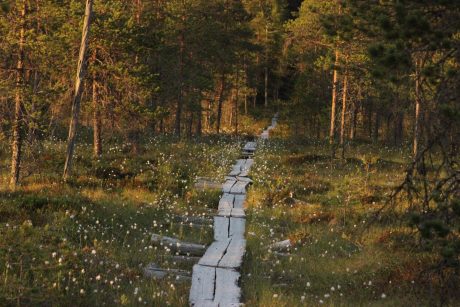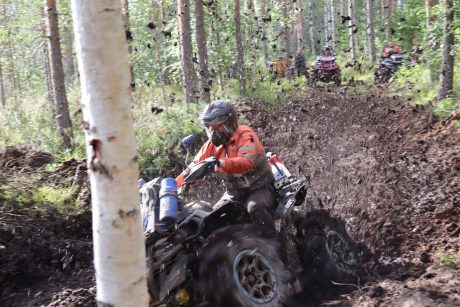 Guided tours
You can explore the beautiful Finnish forest and lake scenery on your own or take a guided tour. There are miles and miles of nature trails in Lestijärvi, that are going through the green forests, refreshing lakes and intriguing swamp areas. In Lestijärvi, you can experience the magic of the untouched nature and its unbelievable peacefulness.
Canoe along the river Lestijärvi, or hike with the deers in Peuran polku trail, go for a boat ride or SUP-boarding on the lake or spend the day exploring around the islands. In the winter you can go snowshoeing or skiing on top of the ice of lake Lestijärvi. Come and experience the ultimate nature destination.
You can find the paper maps of the nature trails around Lestijärvi from Valkeinen, Summer cafe Jukola or from the town hall information point. If you want more information about the trails, outdooractive provides maps, information on the difficulty levels and the turn-by-turn directions of the trails.
Lesti-Hunter is a tourism company operating mainly in Lestijärvi. Lesti-Hunter provides exciting wilderness and nature adventures in the Peuran polku nature trails and in the Lestijoki river. The strength of the area is peacefullness and untouched nature, which provides amazing opportunities for nature tours.
Tours and services
Canoeing trips, renting out canoes for own use and transporting the canoes around Lestijoki area
Camps for children
Guided or selfguided hiking tours and transport to Peuran polku trail
Hunting tourism
Team building, educational days and recreation days for companies
Bachelor parties
Rope climbing
Hut tent rental
Contact information
Phone: +358445955282
Website: www.lestihunter.fi
Salon erä- ja luontomatkailu offers the customers accommodation, nature activities and a change to relax in a hot tub after the activity filled day. You have the change to go drive quad bikes on a 50 kilometre track in the wilderness or go hunting in the vast hunting lands that surround the accommodation area.
Lestijärvi quad bike track
In Lestijärvi you can drive quad bikes or two wheelers in the nature in ever changing and developing tracks. Come and enjoy the adrenaline rush!
The track is currently 50 kilometres long
30 kilometres varying forest ground tracks
20 kilometres forest roads
There are enough tracks to drive for days! You can book the track for just a day or take a multiday pass. Spend the night in the cosy cottages. There is room for 30 persons in total in five different cottages.
Hunting and fishing
The small game hunting permits are sold for a 4600 hectare area. The bird and hare populations are strong and the hunting grounds are safe for the dogs as well since the forests are located far from the main road.
For fishers, Lestijärvi offers many options with its wilderness lakes, rivers and rapids. Some of the specialty fish are European whitefish, salmon and vendace. The quiet nature and berry filled forests also provide peace for everyone who seeks it.
Contact information
Phone: +358503033730
Website: www.salonerajaluontomatkailu.fi
Lestijärvi quad bike track: Facebook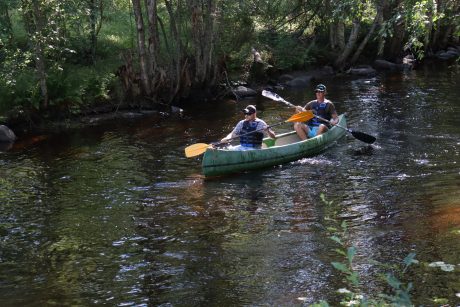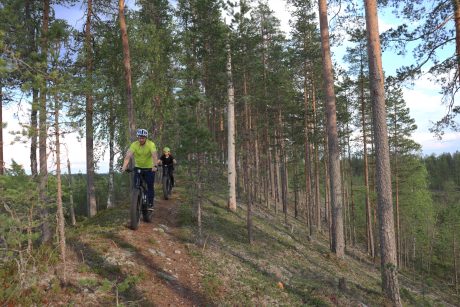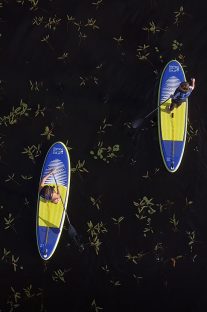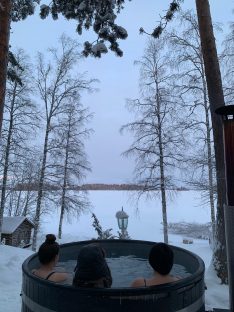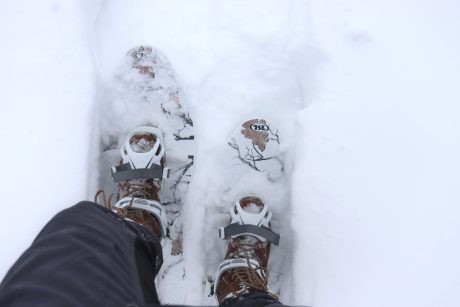 Rental equipment
Lestijärvi library
You can rent sport and activity equipment from the Lestijärvi library, which is located in the town centre, next to the school.
Equipment available
Stand up paddle boards
Snowshoes
Frisbeegolf discs
Gym equipment (weights eg.)
The traditional Finnish yard game Mölkky
Contact information
Phone: +358406504237
Website: http://kirjasto.lestijarvi.fi
Address:  Lestintie 38 A
Lesti-Hunter Oy
Lesti-Hunter Oy rents canoes for independent river rafting and organizes guided river rafting tours.
Lestijärven Palomiehet ry – Fire department
The fire department of Lestijärvi rents out SUP-boards and grills for barbecuing.
Phone: +358404882838
Hot tub rentals
Fatbike Lestijärvi
Rent a fatbike and adventure in the gorgeous sceneries of Lestijärvi! Fatbike Lestijärvi rents good quality bikes, which are suited for challenging terrains as well. The bikes can be delivered and picked up free of charge in Lestijärvi area.
Prices
30€ /3h
50€ /8h
100€/weekend
Contact information
Phone: +358442504882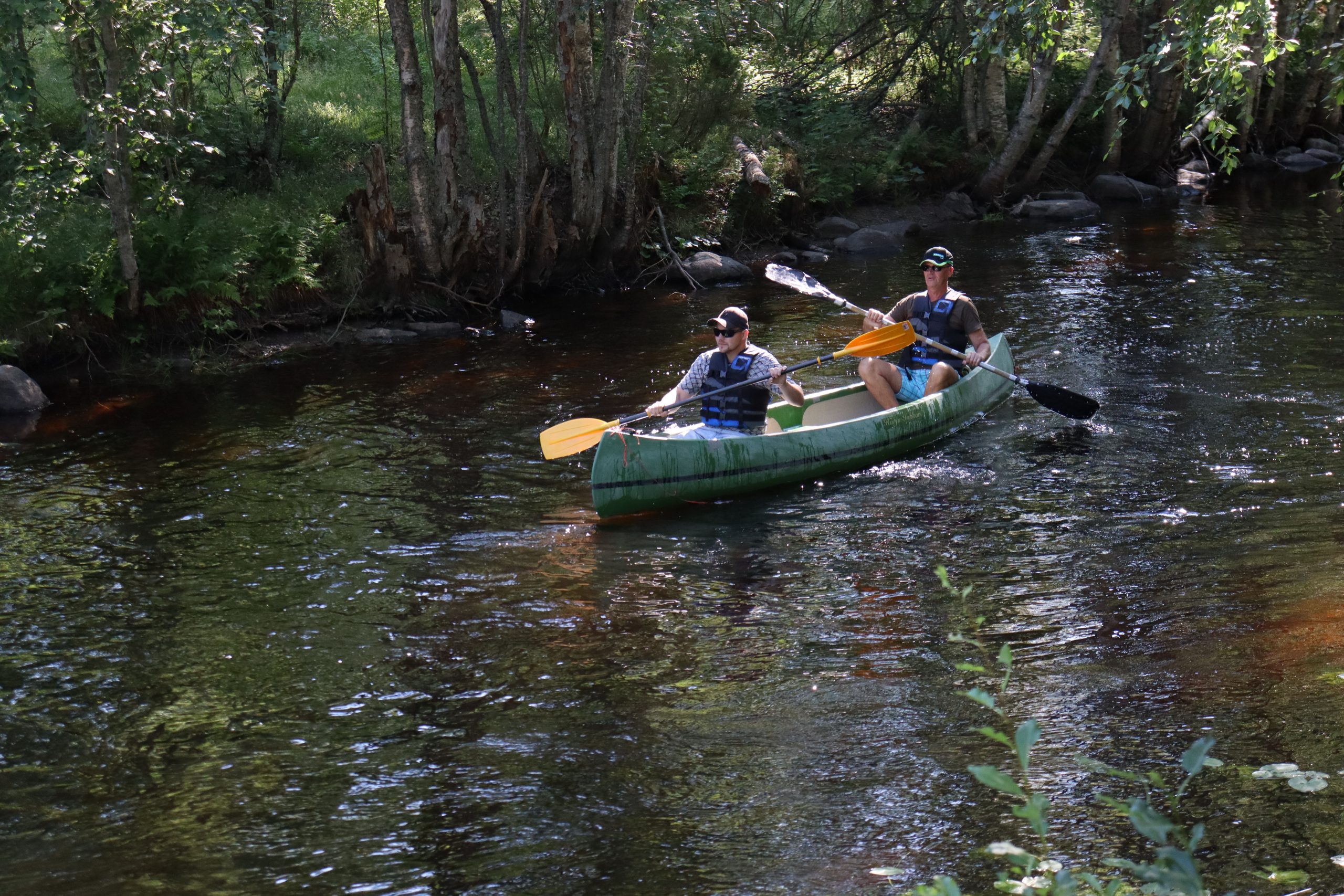 Canoeing and river rafting
One of the most popular activities in the summer is river rafting. The Lestijoki river area revels whole different forest, swamp and wilderness areas while rafting and there are plenty of huts and fire places along the route if you want to stop for a snack. The beautiful river views and peaceful nature will make you fall in love with rafting too. In some parts the river slowly glides the canoe on top of the surface and in another moment it rushes you through the fast flowing rapids.
The 102km long Lestijoki river starts from lake Lestijärvi and flows down to the sea in Himanka, so there are many options for the rafting route. For beginners there is a suitable 8km route starting from Niskankorpi and ending in Raivio. This rafting route is easy and quite slow paced so it is suitable even for families with children. In between there is the hut of Jatkonkoski.  For more experienced river rafters there is the 25km route from Niskankorpi to Hirvikoski. This route has many fast flowing rapids so unlike the 8km route, this is only suited for the advanced raftters. Rafting this route will take time so be sure to clear your schedule for the adventure of a lifetime!
Contact information
Phone: +358445955282
Website: www.lestihunter.fi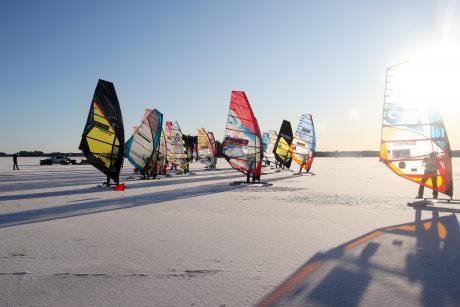 Winter Surf
Winter surf is a fast-paced and unique sport where you surf on ice. There are different equipment and styles for winter surfing. The most common equipment used in winter surfing are kite, wing or sail and for the sled, a ice skate or a ski can be used based on the weather conditions. With the wing, either a ski or a snowboard is used. The styles of winter surfing are: track, slalom and freestyle.
Winter Surf Worlds WISSA 40th event took place from 10th to 15th of February 2020. Due to the weather conditions, the event was relocated from the original location of Pärnu, Estonia, to Lestijärvi. Finland.
There were 91 competitors at main races plus 2 additional at the marathon, making a total of 93 racers. People from 14 countries were there to take part in WISSA, including countries like Australia, France, Belgium. There were 5 classes, 5 disciplines and a total of 8 divisions in WISSA 2020.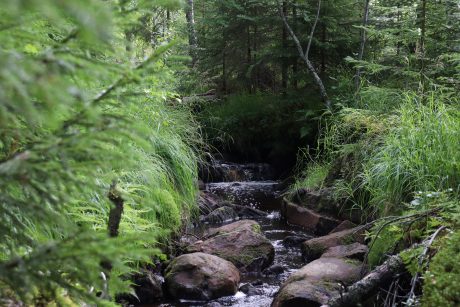 Geocaching
Geocaching is a new and trendy treasure hunt activity that can be done alone or together with your friends and family. The treasures are hunted with the map and GPS of the geocaching app. There are plenty of hidden tresures in the nature of Lestijärvi. By downloading the app, you can start looking for the treasures with the map that tells the approximate location of the treasure. There are also many difficulty levels in the game. Some treasures are big and hidden in plain sight while others are small and hidden in a way that you might have to lift a rock or two bbefore finding it.
The new and trendy nature activity called geocaching is fun for the whole family. Geocaching resembles treasure hunting and in geocaching the treasures or hides are being tracked from a map or through the app´s GPS. It shows you the approximate location of the treasure and will tell you if the treasure is big and hidden in plain sight or small and hidden in a way that you might have to lift a rock or two before finding it. The different degrees of difficulty will make it fun for children and adults from beginners to experts. There are plenty of caches hidden in Lestijärvi and it has become a popular way to explore the area's nature.
More information
Website: www.suomenlatu.fi/ulkoile/lajit/geokatkoily
Create a free user account: www.geocache.fi or download the app from Appstore.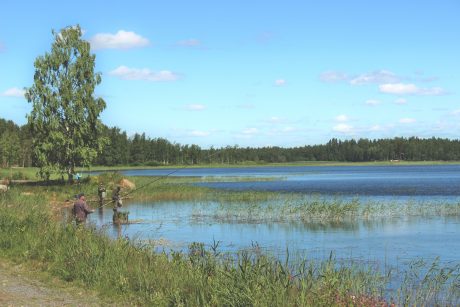 Fishing
Lestijärvi is known for its fishing opportunities. Lestijärvi´s many fish filled lakes and river Lestijoki makes it a perfect place for fishing. Lake Lestijärvi has the title of county lake of Central Ostrobothnia but in addition to lake Lestijärvi, there are many smaller wilderness lakes like Valkeinen, Iso-Valkiainen, Lehtosenjärvi, Vähä-Valvatti, Kivestönjärvi and Iso-Lemmistö where you can fish.
The most popular fish to catch from the lake Lestijärvi are vendace, perch and pike. You can try your luck by fly fishing, trolling or booking a tour to go seine fishing for vendace with the locals. In addition, there is the river Lestijoki, where you can go fishing. In river Lestijoki there is a good possibility to catch salmon as it is planted into the river yearly. From the wilderness lakes, you can fish for example brown trout, whitefish, salmon and perch.
Fishing and hunting permits
The permits can be acquired from the below mentioned places or you can purchase it with your phone from Raivio, Jatkonkoski or Niskankorpi, which are some of the most popular fishing spots in the river Lestijoki. The info boards have instructions on how to buy the permit.
More information about the permits www.lestijarvi.fi/kalastuskunta
The permits are sold in:
Neste Sykäräinen
K-Market Reisjärvi
You do not need to require a permit for ice fishing or float fishing with a rod, except if you are fishing in river Lestijoki or in the wilderness lakes Valkeinen or Iso-Valkiainen.
You need a permit for fishing if you are fly fishing, trolling or if you are using wire fish-trap or fishnet.
With the river permit you are allowed to catch 2 salmon and you can only purchase a one day permit at a time.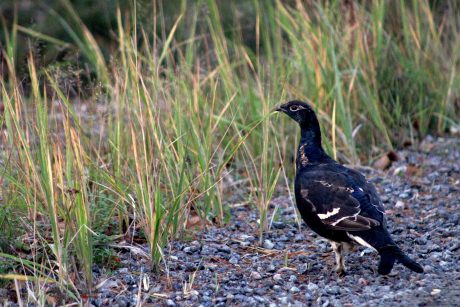 Hunting
Lestijärvi has vast forests well suited for hunting and therefore it is a popular hobby among the locals. The forests offer living space for many species of birds, rabbits, moose, deers, bears and other animals. Join a moose hunting group by informing the group well before the start of the hunting season. There are many wilderness cottages in Lestijärvi, where you can spend time hunting and fishing.
More information on local hunting permits and other matters in Lestijärven metsästysyhdistys ry´s website.General information on hunting in Finland in eräluvat.fi.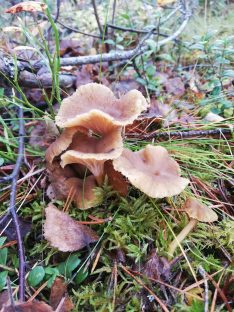 Berry and mushroom picking
The forests in Lestijärvi are filled with pure and authentic wildfood, straight from nature. You can go pick mushrooms and berries with the everymans right, which means that you are allowed to pick berries and mushrooms from the forest, without asking for the landowner's permission (this only includes the forest, not people´s yards). If you are unsure what you are and aren´t allowed to do in the Finnish nature, please read more of the everymans right.The fresh berries are attracting people from all over to come and pick the harvests. There are plenty of different types or mushrooms to be found from the forests because of the varying terrain.
Come and taste the wild!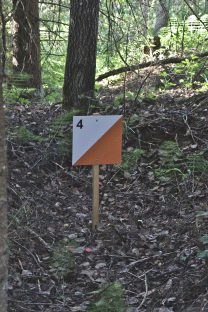 Orienteering
Lestijärvi has a new orienteering track, which was built in 2019. The track is located next to the Pomokallio nature trail so you can combine a walk in the nature trail and the orienteering. In total there are 40 checkpoints, of which 20 are available for use all year round and 20 are in use only in the summertime.
Contact information
Website: kepsu.sporttisaitti.com
The map costs 5 €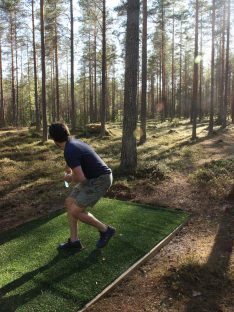 Frisbeegolf
Lestijärvi has a brand new frisbeegolf park that was established in 2019. The park is located 3 kilometres from the town centre of Lestijärvi towards Halsua. The forest track has 18 lanes so whileyou are playing, you can enjoy the nice forest views.
Website: frisbeegolfradat.fi